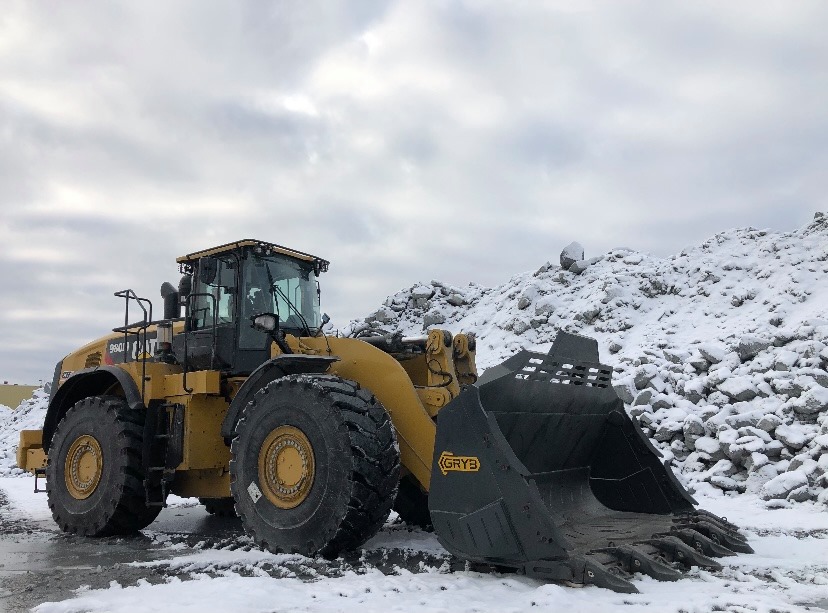 These heavy-duty rock buckets are designed for extreme working conditions. Manufactured to rigorous specifications, our heavy-duty rock buckers ensure high-quality labour as well as resistance to extended wear for work with rocky or blasted terrains. All our heavy-duty rock buckets are inspected and subjected to extensive strength tests to ensure perfection. The top bucket is designed to protect and prevent rocks from hitting the loader. The inside of these heavy-duty rock buckets is also protected with several wear-resistant plates.
Protective lining for the quick hitch.
Interchangeable bolted anti-wear blocks.
Rock chip protection for the loaders.
Vertical protectors prolong the life of the bucket.
Product Specifications
1] Inner wear plates made of abrasion-resistant steel for greater strength and durability.
2] HD penetration teeth
3] Bolted on upper lip protector
4] High-strength steel shell liner
5] Bolted on long side cutters
Other available options (not shown):
Heel shrouds

Bolted on wear pads