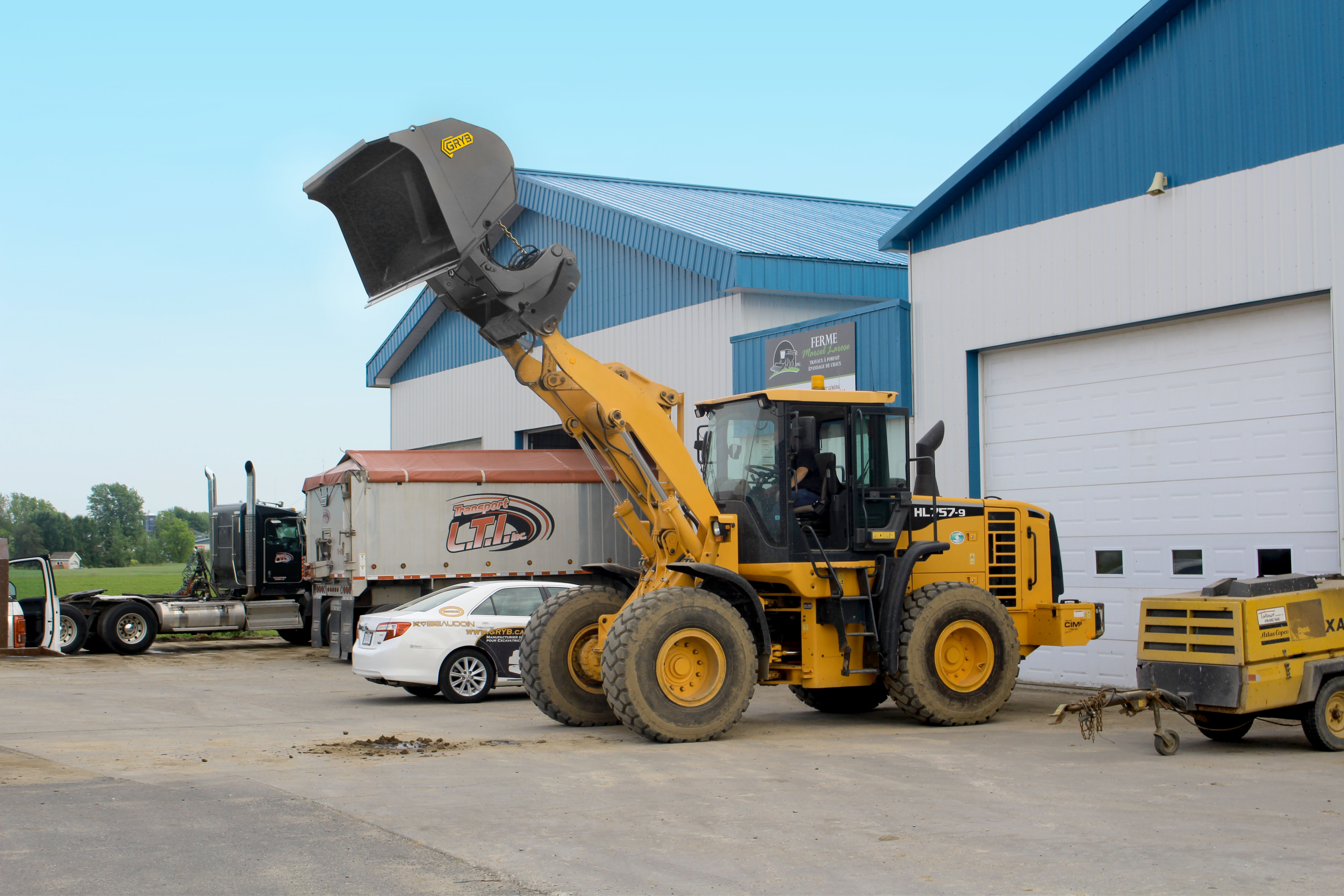 GRYB's high dump bucket is the most versatile attachment for light and multi-purpose work. Our high dump bucket boasts two hydraulic cylinders, enabling a 120 ° effortless release. Damping pads are installed on the high dump buckets to minimize the impact on return to the working position.
Damping pads
Two rubber pads that act as shock absorbers when resuming the original position after release.
HD hydraulic cylinder integrated travel damper.
Oversized rod for intensive work
Optional bolted-on blade
Dumping angle of 120°
Product Specifications
Optional bolt-on and interchangeable blade.