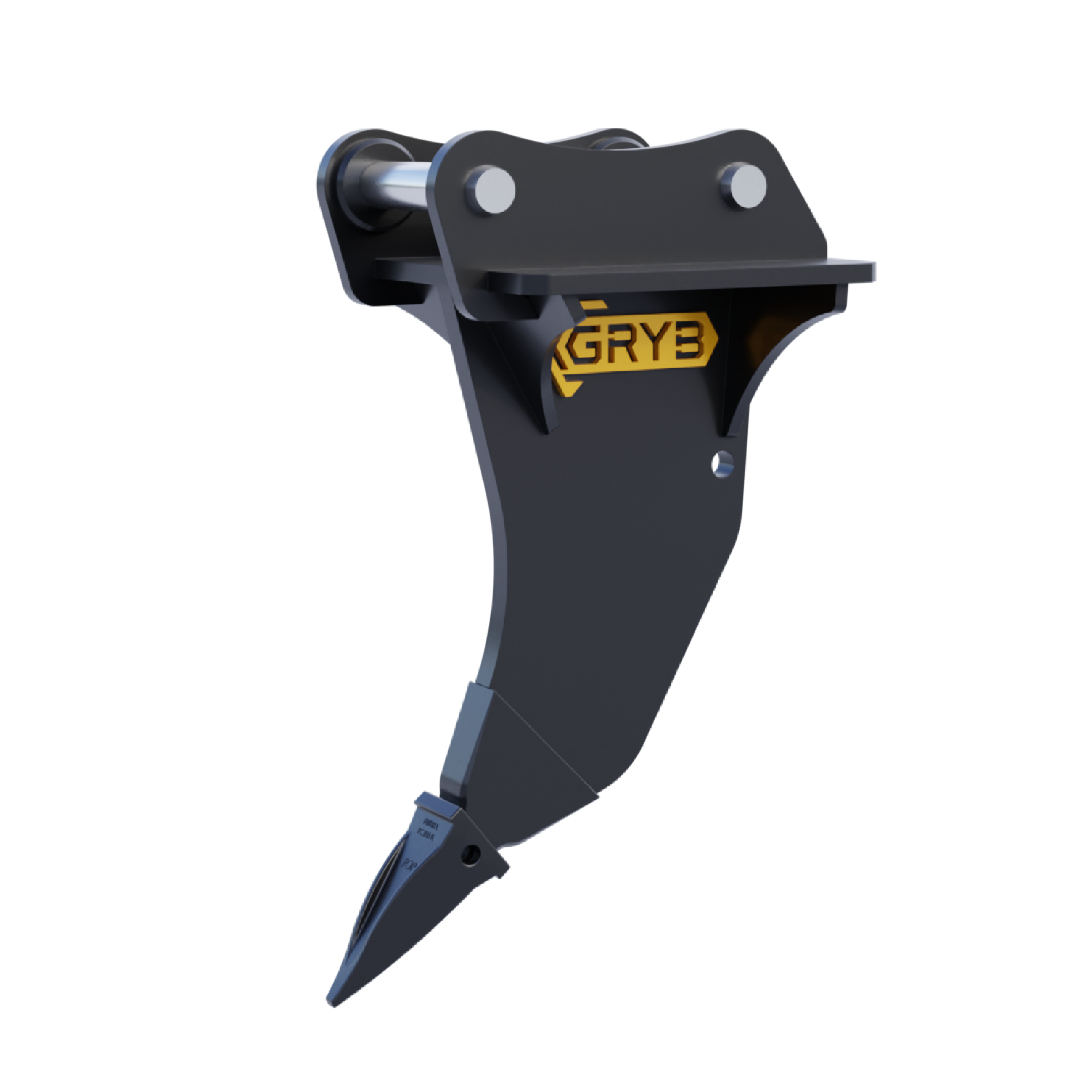 Compact excavators
Made of heavy-duty steel, the arched section allows for easy penetration of rocky and frozen ground. GRYB's ripper offers a superior digging force and a leverage effect. Available in different sizes for different types of work and excavators.
Offers superior digging force
Interchangeable bolt-on tooth
Minimal maintenance
Product Specifications
Model

Category

Length (in)

Weight (lbs)

RIP015

15

20

40

RIP3550

35/50

24

95

RIP075

75

30

160
Compact excavators from 1.5 to 10 tons.