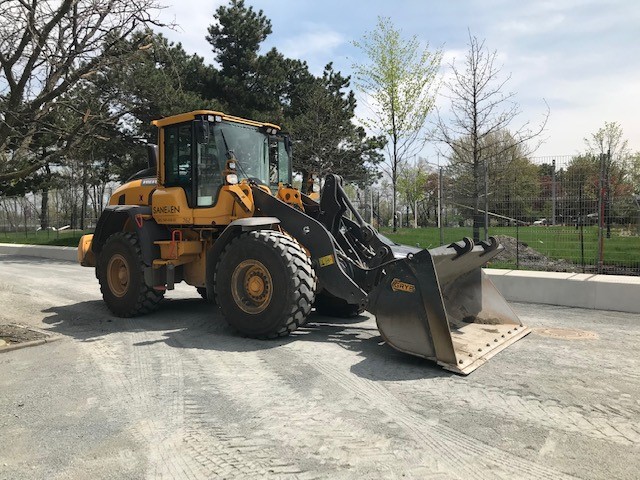 Our side dump bucket will facilitate the loading of trucks in places where access is too restricted for conventional loading. The side dump buckets come equipped with a sequential distributor with automatic unlocking to prevent side dumping during the standard use of the bucket. Your work will, therefore, always be safe. The maximum dump angle is set at 120°.
Oversized stem for intensive work.
Dump angle up to 120°
Bolt-on blade with recessed nut included.
High-capacity
Shock absorber cushions
HD hydraulic cylinder
Built-in running damper
Oversized stem for intensive work.
Product Specifications
Model

Category

Width (in)

Capacity (Yd³)

Weight (lbs)*

GLDS05A-084 (SKID STEER)

5

84

0.75

1,100

GLD05B2-096

5

96

1.35

2,000

GLD05C-096

5

96

1.75

2,250

GLDS05B-100 (SKID STEER)

5

100

1

1,300

GLD05B2-100

5

100

1.25

2,100

GLD10B-092

10

92

1.25

2,000

GLD20D-100

20

100

2

2,900

GLD30E-108

30

108

2.5

4,100

GLD40E-108

40

108

2.75

4,300

GLD60H-125

60

125

4.25

7,600
*Weight without lugs