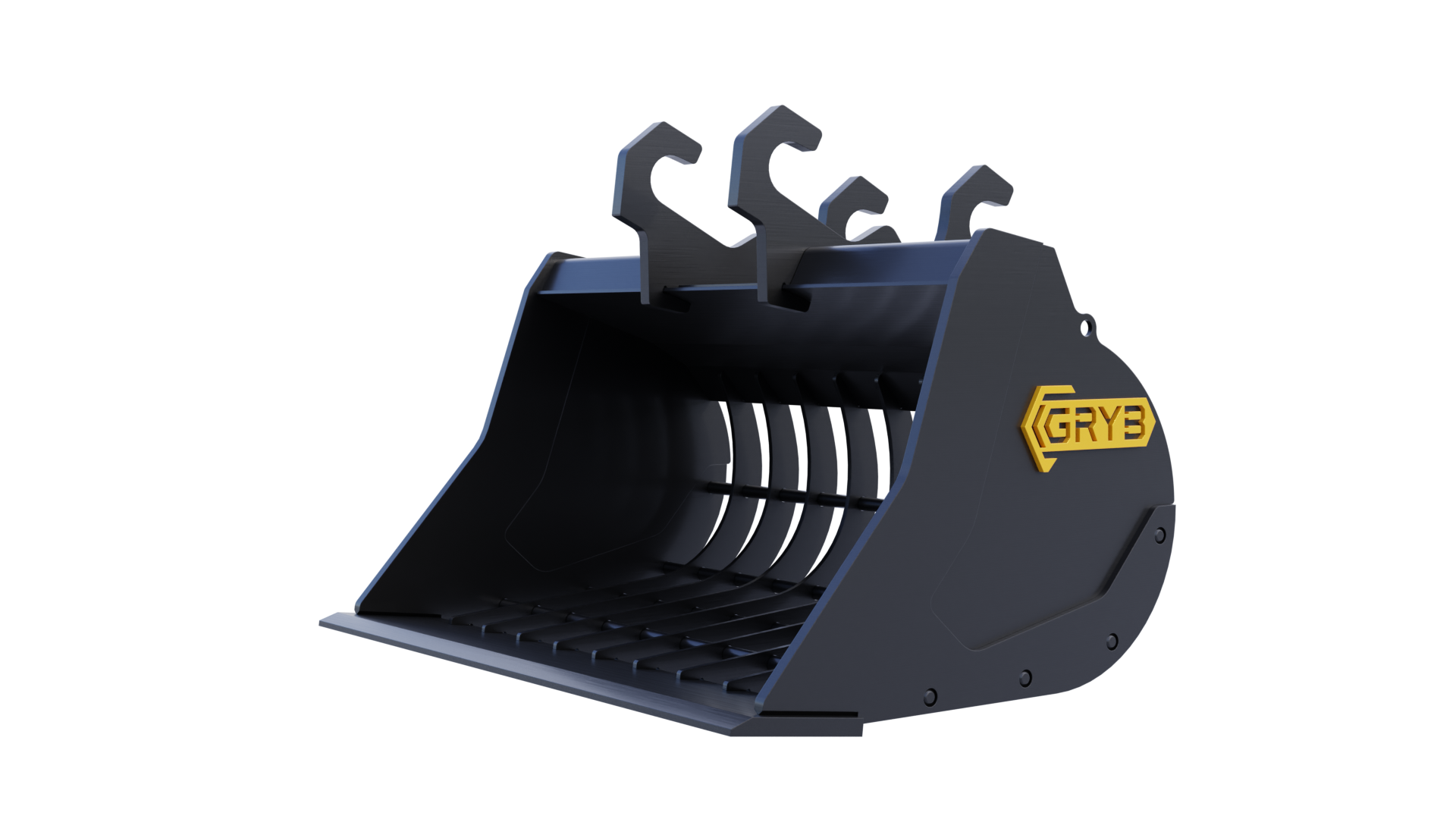 GRYB's skeleton buckets are ideal for sorting materials and are made of heavy-duty steel, therefore are designed to withstand extended wear. Our skeleton buckets come in two models: excavation and ditching.
Ideal for recycling materials.
Two models are available: general-purpose bucket and ditching bucket.
Spacing for the teeth opening from 1 to 24 inches.
Product Specifications
For excavators from 12 to 40 tons.
Optional Bolted and interchangeable blades.
Optional Interchangeable teeth.