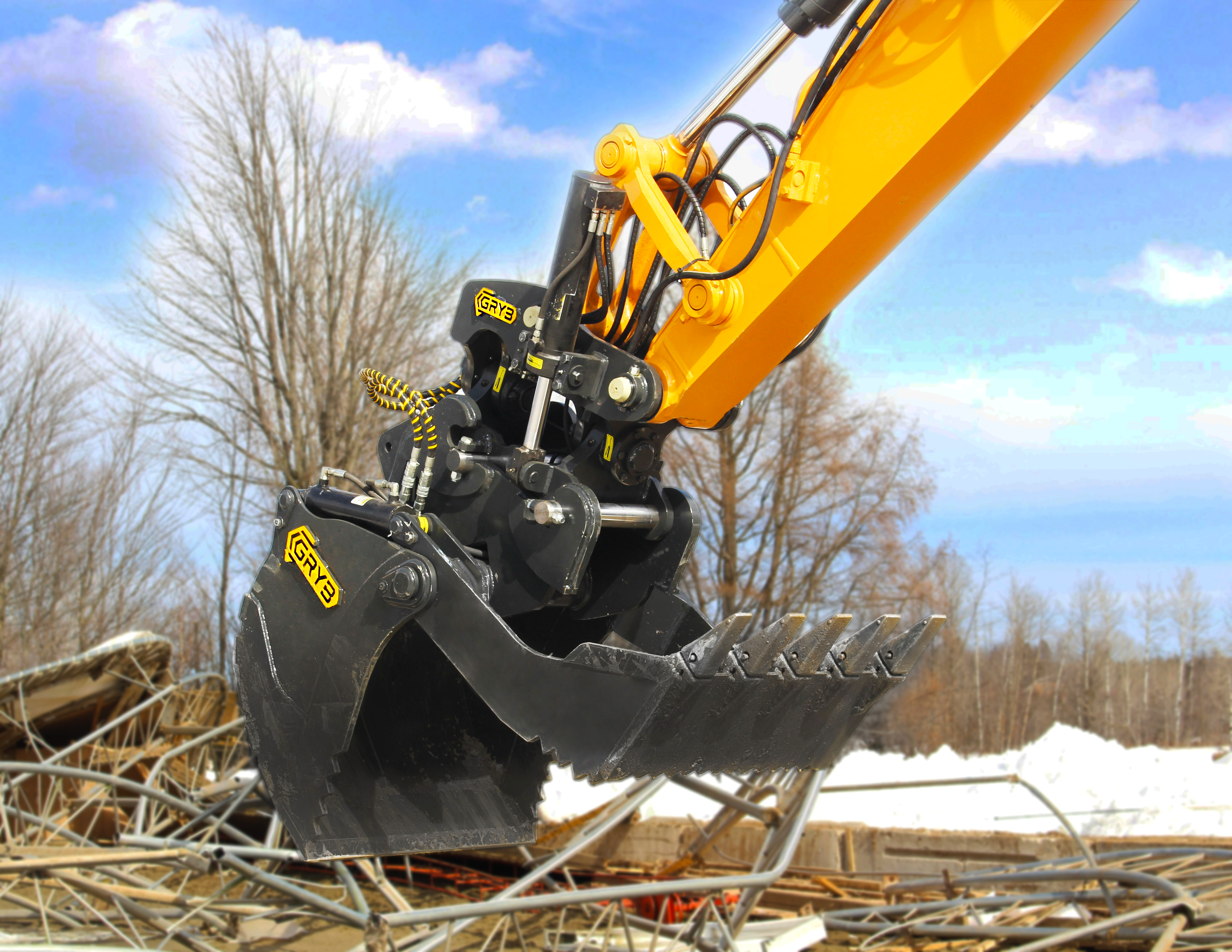 Effective and versatile, the 4-in-1 excavator bucket combines the use of a grapple, the strength of a standard thumb, and the functions of a ditching bucket. Our 4-in-1 excavator bucket is ideal for all your multitasking projects since you can also switch between levelling, handling, digging, and excavation with ease.
Digs, levels, handles and sort.
Product Specifications
For excavators from 3.5 to 30 tons.