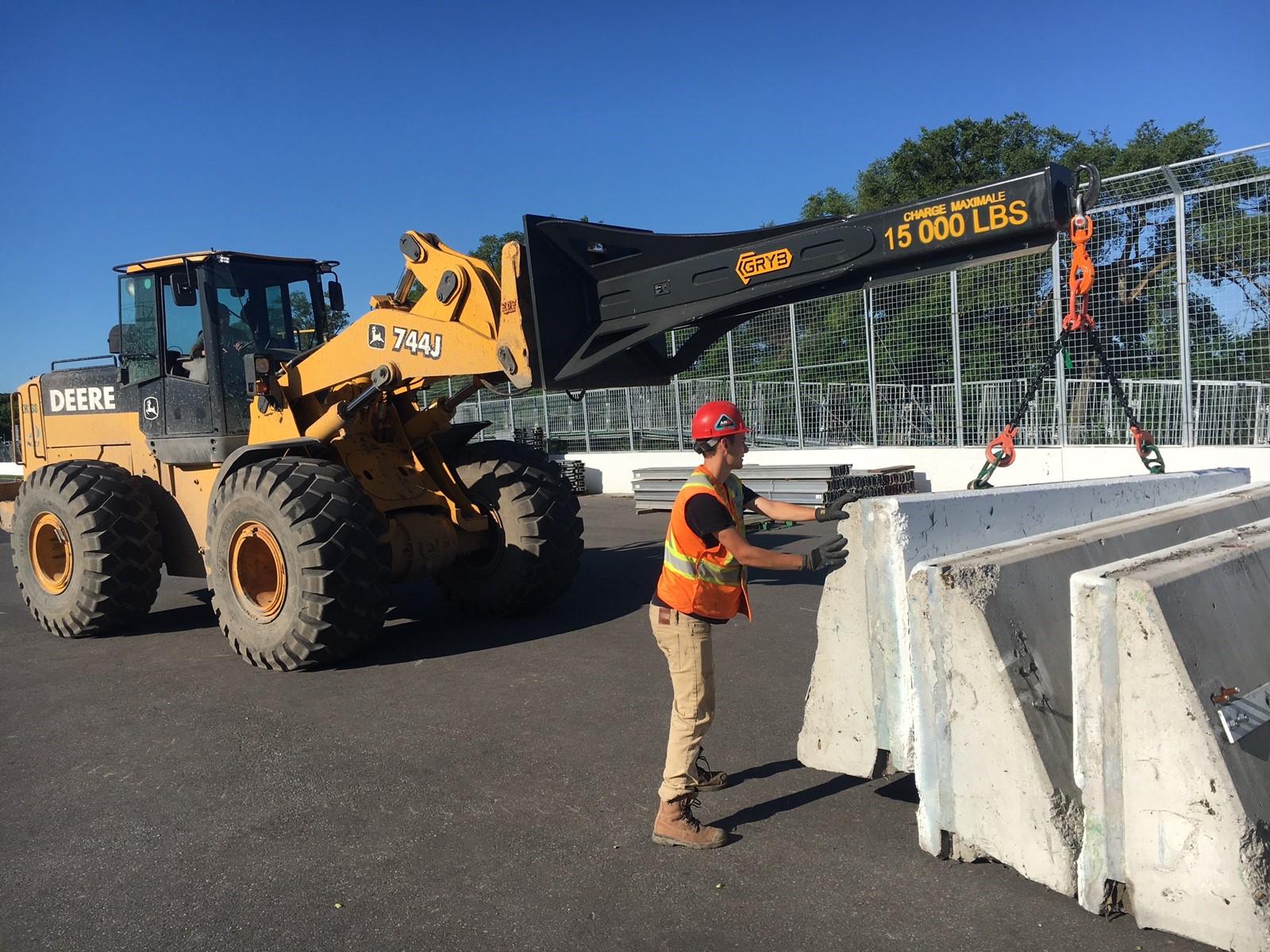 GRYB's jib booms are equipped with a manual safety system protecting against hydraulic pressure ruptures. Whether it's a fixed or expandable chassis, our jib booms are solid and will facilitate lifting and handling. They come available in various sizes and are easily customized to your specifications. These jib booms will also fit all types of quick hitches!
Capacity-extending stick that holds between 2,000 and 25,000 lbs, depending on the model.
Increases construction site security.
Cylinder protected 100%
An optimized design offering visibility and safety compared with lift attachments.
Extendible stick for difficult-to-reach areas.
Growing demand for the products following new government approval standards (CSST, Unions, etc.)
Product Specifications
Lifting magnets can be installed
Hydraulic option available
Many types of quick hitches are available
The combination offered: adding electromagnets to your handling arm, will make shifting long beams or steel rods much easier.